Travel blogging changed my life completely in many unimaginable ways.  Now that I've recently set up my personal blog – Everything Zany, I would like to share with you guys how blogging made a big difference to who I am today.
The blogging industry has boomed over the last few years. In the world today you can find virtually any information you need with just a few clicks of a button.
Read More: Blogging Tools for Beginners: For Best Productivity Results Like A Boss!
I had never imagined myself getting into blogging. I must admit, I was not into writing or any form of the literary background when I was in the academe.  Nobody warned me about the things I wish I knew about travel blogging.
All I wanted before was to see and explore the world. Hence I took a degree in Tourism and Hotel Management in Manila, Philippines. As the years passed, I had different jobs in the Travel and Hospitality sectors in Asia and Europe that helped me to grow as a professional and build my network.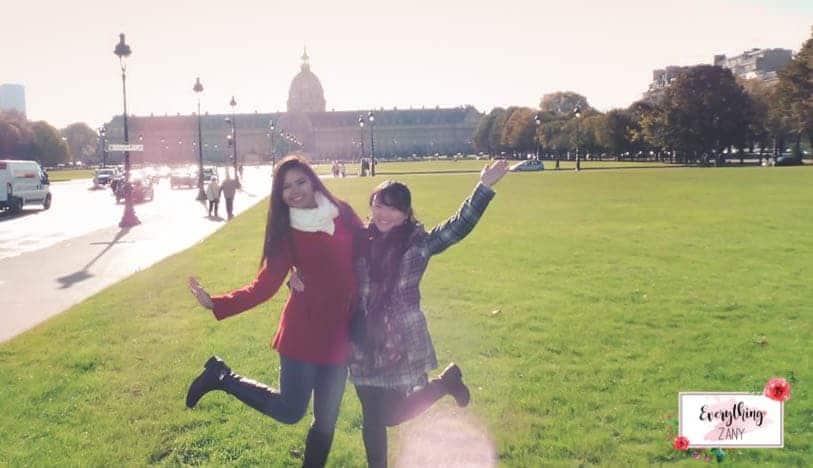 One evening, I saw an online article about a Filipina who's on a mission to travel the world. I was totally hooked, all those sleeping wanderlust nerves in me suddenly rushed in and gave me tonnes of excitement to get to know this brave soul.
Before that evening, I thought that my life's dream of seeing the world will always remain as a dream that I would have to forget due to life's responsibilities. Being the breadwinner of my family was never damn easy. I focused and worked hard to make ends meet.
Then I realised after reading that online article; I have to make a little effort in making my life worthwhile and change something in my daily routine.
Travel blogging changed my life completely in many unimaginable ways.  Now that I've recently set up my personal blog – Everything Zany, I would like to share with you guys how blogging made a big difference to who I am today.
5 BEST BLOGGING TIPS: HOW MY LIFE HAS CHANGED SINCE BLOGGING
1. Blogging helped me grow as an individual.
After a few years of knocks and bumps in my life from migrating to another country and getting all lost (that's another story), I had probably encountered the lowest point (so far) in my life.
I had a hard time getting myself out there again as I was feeling vulnerable with other people.
Blogging helped me to pick up the broken pieces and helped me come out of my shell. The majority of blogging may be based in the digital world, but not all… and it leads me to my next major blogging perks.
2. I met loads of people from different backgrounds.
Blogging helped me to find people with the same interests as mine.
I didn't find it hard to fit in, and it made me feel that I belong in this group of awesome people. I also made some really good friends thru my blogging stints and getting more involved in the online travel community.
On some occasions, I have received some lovely messages from people who read my blog posts telling me how it helped them in their personal circumstances.
This makes me feel that I'm making a difference thru my words, inspiring people and helping them somehow in their struggles.
Blogging is not all rainbows and unicorns, I have also encountered some internet trolls, insecure people, people who have got nothing nice to say about others and some that are two-faced. That's part of the package I suppose, even these people are there to distract me from achieving my goals, I just choose to ignore them and carry on.
In fact, there are loads of kind and positive people out there.
3. It helped me to express myself more
Due to some circumstances I had when I first moved to the UK, I chose to keep myself to myself. This newfound world in the Blogosphere, made me express myself again albeit in a digital setting, thru words and pictures. Blogging made me more creative (I think!) in different ways.
I learned to express myself more and help other people through my experiences. Hence, I want my blog — Everything Zany to help other people to create their own fantastic experiences thru my blog.
4. It opened different opportunities
Being a blogger, made me dare myself to push and try new things. Creating wonderful experiences and memories that will surely last a lifetime.
Read More: Best SEO Tools That Every (Travel) Blogger Should Use
5. I learned new skills
Getting myself involved in blogging made me learn new skills in digital marketing, creative design, photography, website development, content writing, SEO and all sorts of digital work.
As a blogger, I need to wear different hats to make my blog post and message reach the right people. So learning the nitty-gritty of blogging and other digital stuff are so worthwhile. I'm hoping to launch my website design, SEO and digital marketing agency soon!
So I hope you'll stick around here on my blog and my social media channels!
Let's keep in touch!
ABOUT THE AUTHOR
Ryazan Tristram
Travel Writer & Photographer
Ryazan has a Bachelor's Degree in Tourism and Hotel Management. She also has more than 10 years of work experience gained from working in the hotel and travel sectors in Asia and Europe. Her work has been featured and published on Huffington Post, Reader's Digest, Discovery Channel, World Travel Guide, MSN, CNBC, GMA, Daily Mail UK, Lonely Planet and many more. She is currently living in the UK as a dual citizen (British – Filipina). Join her in travelling around the UK and beyond with a mission to promote sustainable tourism and share travel guides, travel tips, foodies, history and culture.