UK citizenship can be so appealing with the promise of a better life. I will share with you how I managed to apply for British citizenship including the UK citizenship requirements, naturalisation fee and how to apply for a British passport after naturalisation.
I'm trying to choose my words very carefully as not to burst your bubble in achieving the coveted British passport and being an adopted child of Great Britain.
Read More: Best UK Travel Itinerary for 2 Weeks
I arrived in the UK in January 2009 on my Student visa for 2 years. I never imagined that the UK will become my second home and that I will become a British citizen.
My life in the UK is not all rainbows and roses, there was lots of hard work and tears but it was sure worth it. You can find more of this story on the link below on my dual citizenship journey.
Read More: UK and Philippines: Where Is Home For A Dual Citizen Like Me
What is Naturalisation?
Naturalisation is when a non-citizen of a country has legally acquired the citizenship of the host country through work, business, marriage, ancestors, and other special circumstances that is lawfully approved by the country.
Each country has their own requirements that the applicant needs to satisfy in order to be granted naturalisation rights.
How do I become a British citizen?
There are various ways to become a British Citizen.
It can either be through work, marriage, business, asylum or ancestral rights. It is a must to comply with the Residency period requirement and the language competency certificate to prove that you can speak the English language and integrate into British society.
Read more: What Is The Difference Between the UK and Great Britain
Routes to becoming a British citizenship
Work Permit Route
Skilled Worker or Tier 2 is one of the common ways that you can take to secure an Indefinite Leave to Remain (ILR) status. Given that you have satisfactorily complied with the Tier 2 requirements and have stayed and worked in the UK for 5 years of continuous residence.
Business / Entrepreneur Visa
The Tier 1 category visa is focused on the Entrepreneurial route. You must have at least £50,000 investment money with a view to setting up a company here in the UK.
Private Life Route
The Private Life Route is a special type of permit in the UK where the applicant must already be living in the UK for a certain number of years. This is for applicants with exceptional circumstances on why they should remain in the UK.
Asylum Protection Route
Claiming Asylum in the UK is not an easy process but it is one of the possible ways to become a UK citizen.
You must prove that your life will be in great danger when you go back to your home country. After 5 years under the Asylum/ Refugee status, you can then apply for Indefinite Leave to Remain for free and then go on to apply for your British Citizenship.
Ancestry Visa
The Ancestry Visa requires the applicant to have at least one grandparent that was born in the UK among other eligibility requirements like a citizen from the Commonwealth countries.
Through the Ancestry visa, you can then apply for ILR and further on to acquire British citizenship by descent.
Spouse and Partner Visa (British or EU citizen)
The Spouse and Partner Visas are a part of the UK Family Visa. To apply for this visa, you must be in a genuine relationship with a British citizen or someone with a settled status here in the UK. You have to show proof that your relationship is genuine through email exchanges, photos etc.
You should be able to prove that you are cohabiting for at least two years when you submit your application. Most importantly, you have to meet the financial requirements.
This is the route that my husband and I took, after switching my Student visa to a Spouse visa back in 2011. Applying for any visa is a stressful one, but since our application is a very straightforward one because we were both single and had never been married before we decided to sort out our own application.
Before the immigration rule changes in 2012, the requirement for applying for an Indefinite Leave to Remain (ILR) status for Spouse visa holders is only two years and another one year before applying for British citizenship (To comply with the 3-year residency period).
The current policies have now changed to 5 years on a Spouse visa before you can apply for ILR then for your British citizenship.
Can a child born in the UK get UK citizenship?
If one of the parents of the child is a British Citizen or has an Indefinite Leave to Remain (Settled status) the child has a right to become a British citizen.
The child will inherit the immigration status of the parents at the time that the child is born.
What do I need to apply for British citizenship?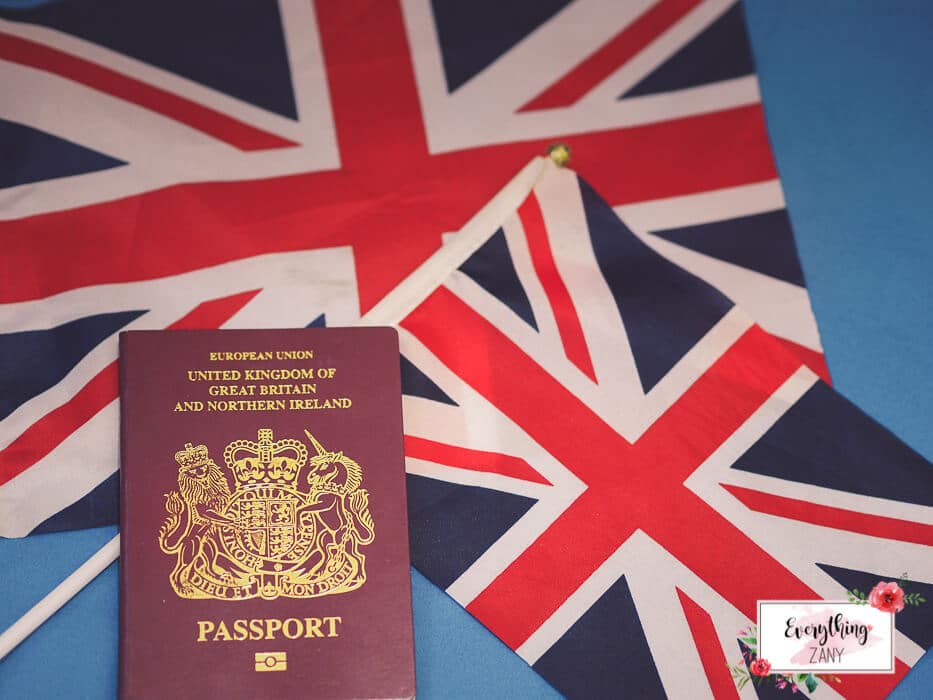 Eligibility to become a British Citizen
It is a special privilege to become a British citizen. You have to meet these eligibility requirements prior to your British Naturalisation.
Person of good character.
You have met the Language Proficiency requirements and the Life in the UK test (Citizenship exam). You can check out the various exams needed for your ILR and UK Citizenship
You must meet the Residency requirements of 5 years residency period without leaving the UK for more than 450 days in that 5-year residency, and must not have 90 days absent in the UK for the last 12 months prior to your British citizenship application.
How long is the process?
The process normally takes around a maximum of 6 months. In complex cases, it may be longer.
How to apply for UK Citizenship?
You can apply individually online or fill in the form and post it to the Home Office address written on the application form. You can also apply using the Nationality Checking Service managed by your local council.
Based on my personal experience, this is the route that I took when I applied for my British citizenship. You have to check if your local council or any local council near you is offering this service.
You can also apply through an agent or representative. Make sure that your representative or agent is registered in OISC. You can check the OISC registration here.
You have to pay the current British Citizenship application fees and Biometric fee. Once you have received your British naturalisation results, you will then be invited to attend your Oath taking ceremony.
What to do on Taking the UK Oath of Allegiance?
My Oath Taking Ceremony was a very special occasion. It was as if another chapter on my life in the UK has begun. After numerous years, I'm finally becoming an adopted child of Great Britain.
The Oath of Allegiance is where you will swear and accept your allegiance to the British Monarch. You will be presented with your Oath of Allegiance certificate to confirm your new naturalised status as a British citizen.
You have to book your Citizenship ceremonies with your local council and pay the ceremony fee. As for the Dress code, it is expected to dress up in formal attire. After all, this is a big event on your immigration journey. After your citizenship, you have to return your BRP to avoid any penalty charge.
How to apply for a British passport after naturalisation?
After your citizenship ceremony, you can now apply for your most coveted British passport. This little reddish booklet will strongly signify your UK citizenship whenever you travel abroad. British passports have more than 170 visa-free countries that you can visit and is considered as one of the most powerful passports in the world.
Here are the requirements for applying for your first British passport:
Fully filled in the Passport application form. You can either do an online application form or get a passport application form from your nearest post office. If you are filling in an online application form, you have to print it once finished and post it to the Passport office. If you are using the Post Office application route, you can avail the Passport Check and Send Service of Royal Mail.
Your naturalisation certificate to confirm your British citizenship.
Your current Non- British passport.
Two identical passport photos
Two counter signatory for your passport application that will serve as your character references.
Read More: Complete List of UK Passport Visa Free Countries to Visit 2019
How much is a British passport application?
It depends on the passport type and method of applying for your first British passport. You can find out the current passport fees here.
How long is the process and passport interview?
The standard process can take up to six weeks or longer in the busy season.
Since this will be your first British passport, you will be invited to attend an interview with the HM Passport Office. You will receive a letter to select your nearest passport office to conduct the interview.
You don't have to dress up in something formal for this interview, a smart casual attire will be alright. The interview will be a brief one and they will just ask and confirm if you are who you say you are. Once you have finished the interview, you will receive your nice and shiny British passport in the post!
Congratulations on becoming a newly adopted child of Great Britain. Becoming a British citizen is a special privilege. There is no easy way around it but it will be worth it.
I would love to hear all your UK citizenship journeys!
If you have any questions, please feel free to put it in the comment box below.
Disclaimer:
This is just a guide based on my personal experience. You should always seek legal counsel with your solicitor or registered OISC agents/representatives about your personal immigration case.
ABOUT THE AUTHOR
Ryazan Tristram
Travel Writer & Photographer
Ryazan has a Bachelor's Degree in Tourism and Hotel Management. She also has more than 10 years of work experience gained from working in the hotel and travel sectors in Asia and Europe. Her work has been featured and published on Huffington Post, Reader's Digest, Discovery Channel, World Travel Guide, MSN, CNBC, GMA, Daily Mail UK, Lonely Planet and many more. She is currently living in the UK as a dual citizen (British – Filipina). Join her in travelling around the UK and beyond with a mission to promote sustainable tourism and share travel guides, travel tips, foodies, history and culture.